The incorporate future KG is a private institute for team- and organizational development in the context of the changing world of work and is constituted as network organization. On the one hand, the incorporate future kg accompanies organizations in their cultural and structural transformations and leadership development. On the other hand, the incorporate future kg is operating a research platform for future of work issues, called future work lab. The aim of the future work lab is to actively conduct and bundle research on topics concerning future of work by giving both, scientific and non-scientific researchers, the opportunity to engage in a professional exchange via the platform and also to join projects and to initiate developments. The main topics, the incorporate future kg is dealing with is:
– organizational transformation including cultural transformation
– leadership development
– entrepreneurship, intrapreneurship, corporate entrepreneurship
– co-thinking of organizational structures and entrepreneurship
For more information, visit https://www.incfuture.org/?lang=en
Mag. Sabine Varetza-Pekarz, MA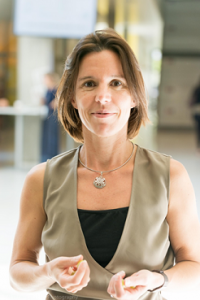 Sabine is holding masters in business economy and business ethics. She is trained as coach and organizational developer and has years of experience in team and organizational development. Sabine is also a passionated researcher, she illuminates the topics of the future of work from various sides and has initiated many projects, nationally and internationally, in recent years. (e.g. ENTREversity, EntreComp work, curriculum development for business ethics …) Currently, she is researching a new organizational model for managing organizations beyond predictability.
Dietmar Stefl-Sedlnitzky, BSc MA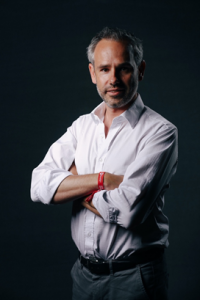 CCO – "Chief Curiosity Officer" would be the perfect job title for Dietmar. Beside working as an IT specialist, he studied Software Design (BSc) and International Business (MA) and started his own innovation agency in 2016. He is fascinated by tackling complex problems from various domains with a Design Thinking mindset and gives lectures in innovation workshops.
MMag. Dr. Sabrina Romina Sorko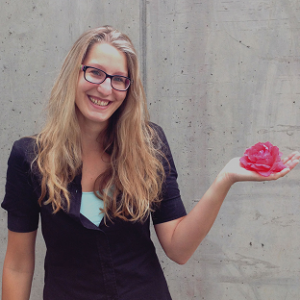 Sabrina studied law and business education with a PhD in law at the Karl-Franzens-University Graz and the Tilburg University, Netherlands. She is also a certified trainer and coach for further education in the areas of personal development, competence-orientation, teamtraining and social competences. Currently she is working as senior lecturer at FH JOANNEUM University of Applied Sciences, Institute Industrial Management, leading the research field future of work and is CEO of the consulting company SkillsDesign.