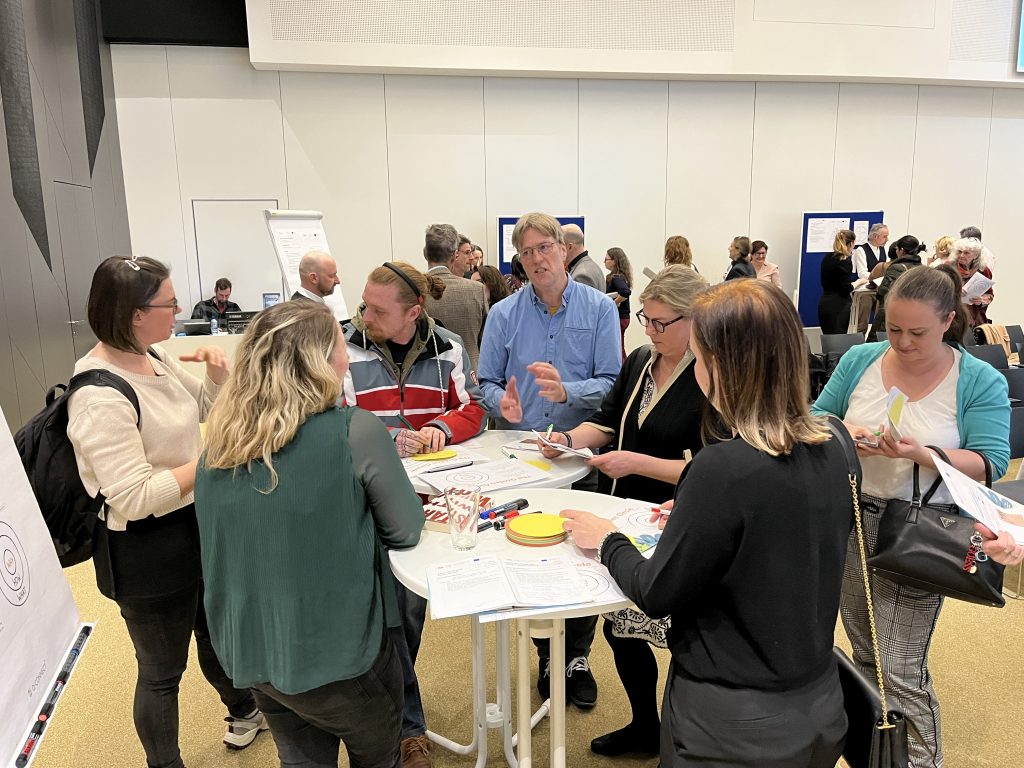 After two years of transnational co-creation among four countries (Austria, Germany, Greece, and Romania) funded by the EU, the project partners presented their key results to interested CCE, and future Entrepreneurs.
In Graz, Austria, the incorporate future KG organized an event in February 2023 focusing on the essentials of being entrepreneurial successful based on the entrecomp and the business model canvas. More than 60 participants, people from the cultural and creative sector, went on an intense trip to work on their pain points in business. On every journey stop, they were guided by hosts and experts on the BMC topics. The aim was to pique the target group's interest in the project and force them to reflect on their entrepreneurial competencies. "The workshop is still rummaging around in my head, something really moved me." Explained one of the participants after a few days.
With-  incorporate future KG, Dietmar Stefl-Sedlnitzky, Creative Industries Styria, UBIT Steiermark, BUCHHALTUNG MACHT SICH VON ALLEIN.COM, Lunch Break Stories, Georg Reschen by NOSUN shaping brands, Gregor Fink by KNIF Marketing KG.