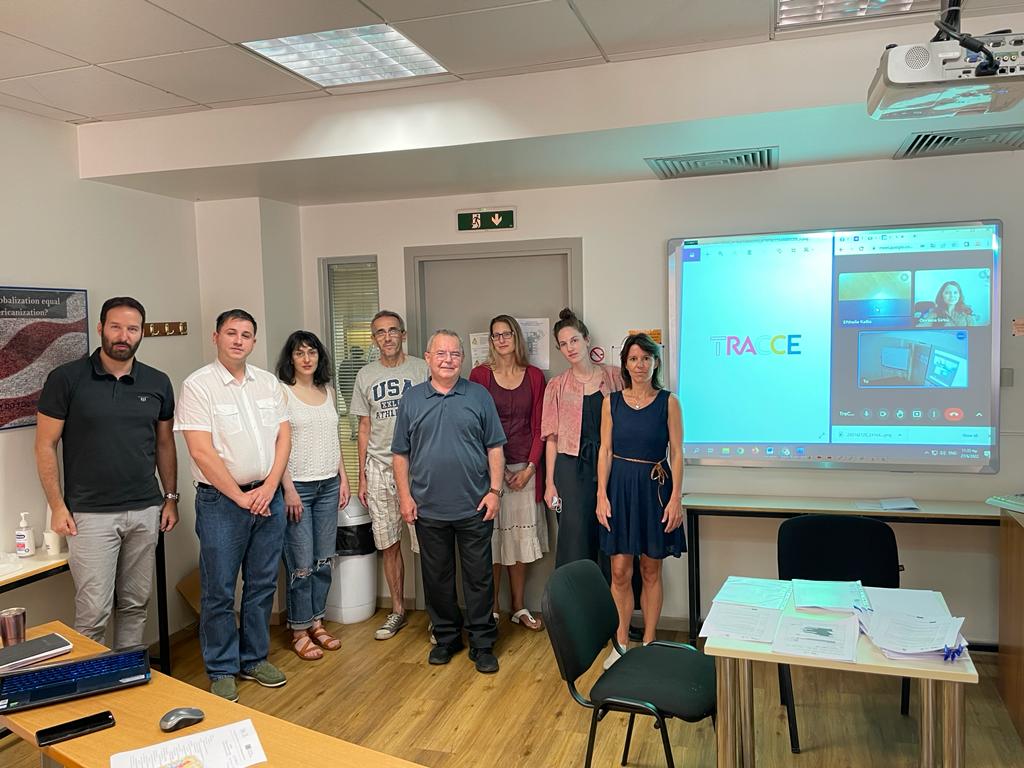 The latest
#TraCCE
Project Management meeting took place in a hybrid form in
#Thessaloniki
,
#Greece
on 27th June 2022, with the participation of the consortium partners.
They also highlighted the next steps regarding the upcoming meeting and training in
#Timisoara
,
#Romania
(fall #2022), and the progress of the Virtual Learning Environment (
#VLE
) featuring the content which was produced within the project.
The partners also had the opportunity to re-connect and
#network
during the following days, when they welcomed trainers to be and learners for the open Training in
#Creative
and
#Cultural
Entrepreneurship (the Train the Trainers and the" Business Model development" trainings).
 Stay tuned for more updates regarding the recently implemented
#C2
training in Thessaloniki!