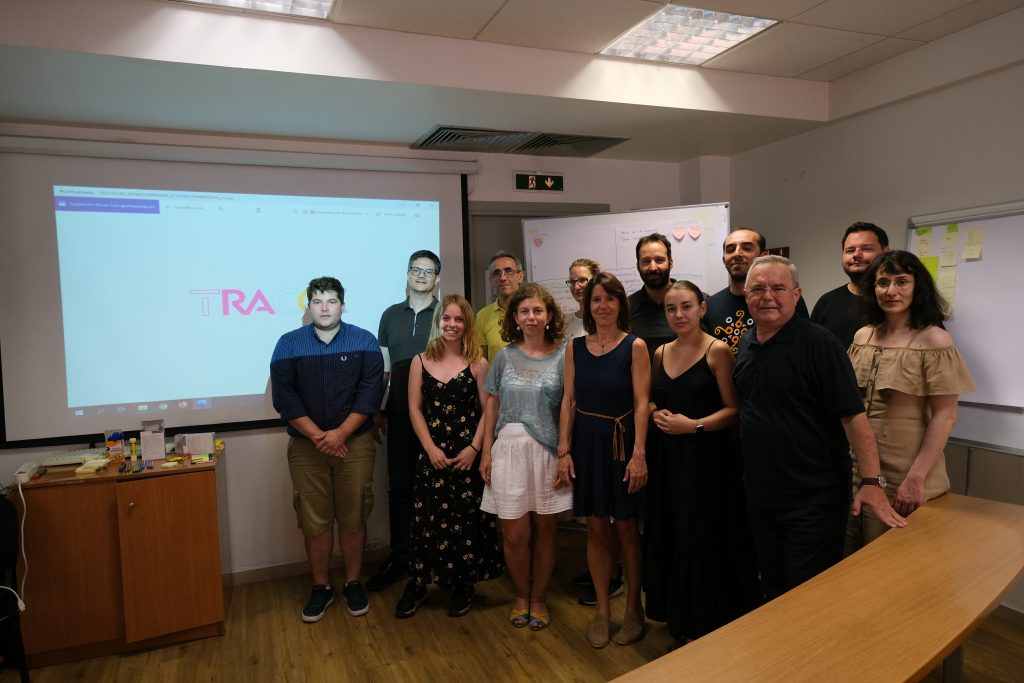 The TraCCE project has successfully implemented the C2 open Training in Creative and Cultural Entrepreneurship (CCE), from 28 June – 1 July 2022 in Thessaloniki, Greece! The 4-day training was hosted by South East European Research Centre – SEERC on the premises of CITY College, University of York Europe Campus.
On the first 2 Days of the training, we welcomed our trainers to be and started the 2-day sessions which included educational presentations on CCE.  Along with our trainers, all the participants engaged in co-creation processes in order to evaluate the material and training activities and offer their valuable feedback!
From 30th June – 1st July, we were joined by our participating learners who attended the CCE training on "Business Model development". The learners had the opportunity to learn more about the Business Model canvas and its 9 segments. They worked on their business ideas with the assistance and contribution of the TraCCE partners and trainers.
The TraCCE team is so happy for the opportunity to network and exchange experiences and ideas with all our trainers to be and our learners! Thank you again all for your participation and contribution to the C2 open training in CCE!
We are now getting ready and continue the work regarding the next #TraCCE training that will be taking place in Timisoara, Romania this coming fall!
Stay tuned for more updates!